MSU's International Organization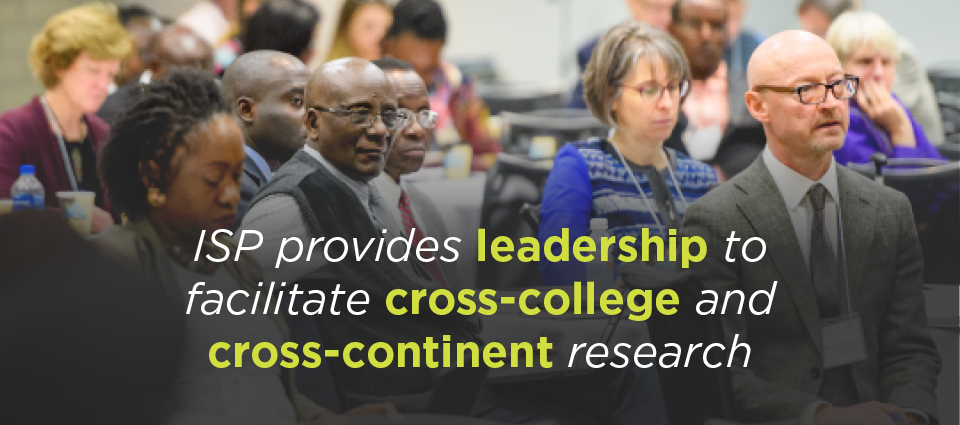 International Studies and Programs is the hub for international teaching, research, and outreach at Michigan State University. For more than a half-century, ISP has provided leadership to facilitate cross-college and cross-continent research and project collaborations. 
---
Here students, faculty, and staff connect to academic programs and centers, worldwide partnerships, nationally recognized study abroad opportunities, services for international students and scholars, and a range of international events, activities, and resources that help make MSU a vibrant and diverse intellectual community.
MSU's 25 international institutes, centers and units collaborate with academic colleges across campus to help align the university's liberal learning outcomes, living and learning communities, and global competencies to produce global-ready graduates and citizens.
Within ISP are area studies centers focusing on Africa, Asia, Canada, Europe, Russia, Latin America and the Caribbean, as well as thematic units focusing on the global aspects of gender and Muslim Studies. Centers link faculty to MSU's international partners to support instruction and research on significant global issues through an interdisciplinary approach.
---
Located in MSU's academic colleges, ISP-affiliated international units and centers help faculty and students pursue international opportunities that advance knowledge in their academic disciplines and interests. These centers—focusing on the international aspects of agriculture, business, education, engineering, health, and language study—are home to many of MSU's externally funded international research and development projects, providing opportunity for faculty and students to work throughout the world.
---
MSU is home to more than 50,000 students, including more than 5,500 students and scholars from more than 130 countries from around the world. With a wide variety of expertise, ISP student and scholar support units like Education Abroad, the Office of Student and Scholar Programs, and more are experienced in mobilizing people across borders to increase international understanding, open opportunities for international education, and bring international talent to the MSU community.