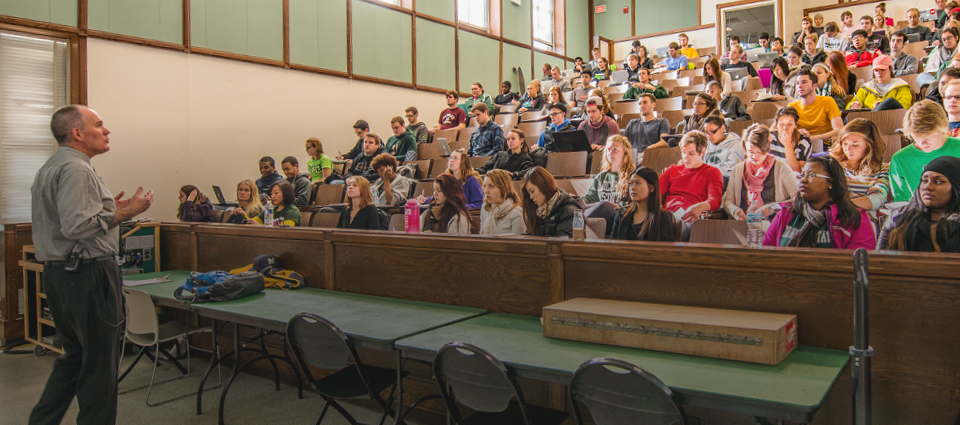 The following are  funding opportunities for faculty. For more information on these and other awards, contact the International Studies and Programs Dean's office at 517-355-2350 or infonew(at)isp.msu.edu.
---
Travel Funding
Matching Travel Funding
Matching travel grants are available from ISP's area studies centers. These matching grants fund partners coming to MSU and faculty travel to partner institutions. The applicant's college, department, or institute must share the travel costs. The applicant must explain the outcomes of the travel and share the results with the area study centers. For more information, contact the area or thematic center related to your partnership.
Special Foreign Travel Fund
Funding for MSU faculty presentations and keynote addresses at international meetings, and exhibitions and concerts in major halls that are taking place outside of the United States. 
---
Fulbright Program
Fulbright Program grants cover round trip air travel, a monthly living stipend (to cover food, lodging, local transportation, and miscellaneous expenses), supplemental health and accident insurance, and, in some cases, tuition waivers, and research allowances.
---
Project Funding
Global IDEAS
Global IDEAS helps assemble and support transdisciplinary research teams to address international and global problems. This assistance allows research teams to effectively and quickly respond to viable and important international research opportunities.
MSU/Israeli Universities Cooperative Fund
Supports exchanges between MSU and universities in Israel with similar programs. The following requirements apply to the Fund:
It shall cover expenses incurred in initiation and support of exchanges between Michigan State University and compatible Israeli institutions.
Special focus will be given to strong science and engineering programs at MSU and cooperating Israeli universities.
Special consideration for the fund will go to those projects most likely to lead to ongoing interaction and attract additional funding from other sources.
Priority consideration, following the previous guidelines, will be given to establishing and maintaining linkages with programs at the Technion (Haifa, Israel).
For more information, contact Ryan Thelen in the ISP Dean's office.
Niehoff, Schuler and Adams Fund
This fund encourages and supports the formation of groups composed of community leaders, faculty members from various disciplines, and students who will meet on a regular basis to discuss issues of global significance. Write a proposal outlining your plans or ideas, including project budget with identified matching funds, and submit it to the ISP Dean's office.
---
Unit and Center Faculty Funding
African Studies Center
The center provides support for African research, forging international partnerships, conference attendance, and more.
Alliance for African Partnership
AAP offers faculty funding through four programs: Partnerships for Innovative Research in Africa (PIRA), the Professional Fellows Program (Advancing Young Women in Agribusiness), Transforming Institutions Strategic Funding, and the African Futures Research Leadership Program.
Asian Studies Center
The Asian Studies Center offers faculty funding through the Delia Koo Endowment Award, ASC Strategic Partnership Grants, and the Global Virtual Speaker Program.
Center for Latin America and Caribbean Studies (CLACS)
CLACS administers MSU Strategic Partnership Funds to support the development of interdisciplinary, collaborative projects between MSU faculty and partners in Latin America and the Caribbean.