The Power of Youth in Sustainable Fashion
Shaping a better future for the planet in support of the SDGs
On April 25, a panel formed by fashion experts and sustainability professionals from MSU and beyond shared their insights and experiences on how to turn fashion into a driver for the implementation of the United Nations Sustainable Development Goals (SDGs), specifically SGD #11: Sustainable Cities and Communities and SGD #12: Responsible Consumption and Production.
In collaboration with MSU's Canadian Studies Center, the Sustainable Fashion Roundtable: Towards A More Sustainable Future for Fashion was episode #6 of the Global Voices Webinar Series, created by the Global Youth Advancement Network (GYAN) in 2020 as a way to showcase the work young global innovators are doing in relation to the SDGs, and to connect young innovators with faculty and industry mentors who can help scale their work. A recording of this roundtable is featured below:
Moderated by Hibah Siddiqui (at the time MSU Senior and Global Citizenship Intern at GYAN), this roundtable featured panelists:
Morgan Hamel - President of MH Partners Inc.
Mary Worrall - Director of Collections at MSU Museum, Core Faculty in MSU's Arts, Cultural Management, & Museum Studies Program.
Kathleen Grevers - Founder and CEO of Seemore Global, Academic Director at Istituto Lorenzo de Medici and Arsutoria Footwear School (Italy), Professor & Researcher at Northeastern University and Lasell University (USA), Education Director of Fashion Revolution USA & Fashion Revolution Italy-Tuscany.
Katie Deska - Education Coordinator of Surplus Store & Recycling Center (SSRC) at MSU, Engagement Manager for the Spartan Upcycle Program.
Kate Blaszkiewicz - MSU Junior in Business Management & Apparel and Textile Design, Assistant Creative Director of Vim Magazine, Co-President of MSU's Fashion Design Student Association.
Opening remarks were given by Opal Leeman Bartzis (GYAN Interim Director), followed by an engaging and thought-provoking conversation addressing various topics related to fashion and sustainability, such as ethical production, the role of technology and reuse/recycling, some of the challenges for implementing sustainable practices in fashion, how to reduce its negative environmental and social impacts, etc. Finally, closing remarks were given by Rebecca Malouin, director of the Canadian Studies Center.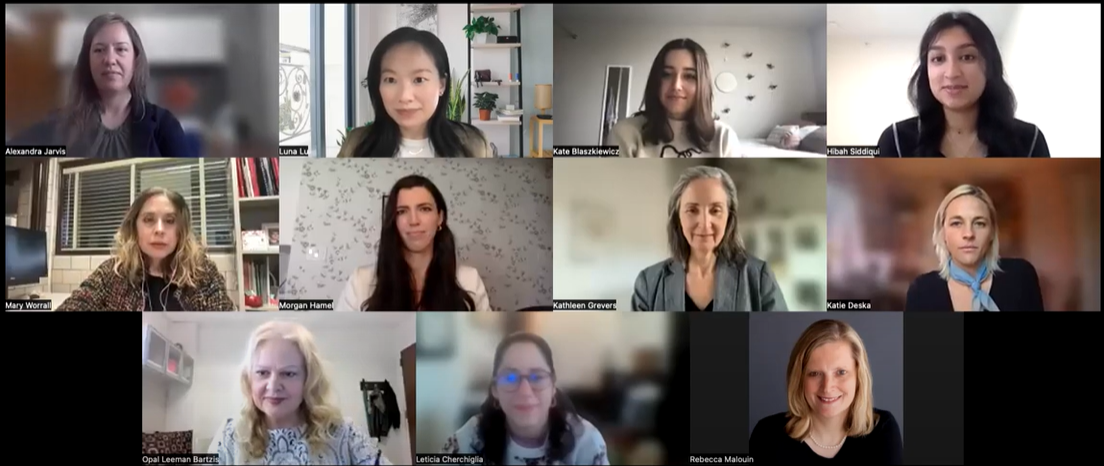 When asked about how to describe "Sustainable Fashion" in one or two sentences based on their perspectives and backgrounds, here's what the panelists had to share:
"Fully understanding the consumers/stakeholders and considering both the economic and the ethical aspects of sustainability in order to make products viable long term" (Morgan Hamel)
"Thinking about how museums can be spaces for sharing innovation and bringing people together to have conversations related to sustainable fashion" (Mary Worrall)
"It's about government and the international support and awareness that each country can bring to the table" (Kathleen Grevers)
"Considering the supply chain and the life cycle of clothing and how to bring products back into the system through re-use" (Katie Deska)
"Thinking about the product in terms of fabrics, environmental impacts, etc., but also thinking about the people making those garments in terms of human rights" (Kate Blaszkiewicz)
In closing, GYAN and the Canadian Studies Center would like to thank our panelists for their time and contributions, and we hope that webinars such as these will inspire many to take meaningful steps and a more active role in shaping a better future for fashion and the planet! To keep informed about the Global Voices Webinar Series or other GYAN-related events, please consider subscribing to GYAN's YouTube Channel and GYAN's quaterly e-newsletter.
Wondering how to make a difference and move towards a more sustainable wardrobe but don't know where to start?
In support of GYAN's mission, let's hear it from the youth! Below you can find some tips from Kate Blaszkiewicz, our youth panelist, who has been a sustainable fashion advocate on MSU campus: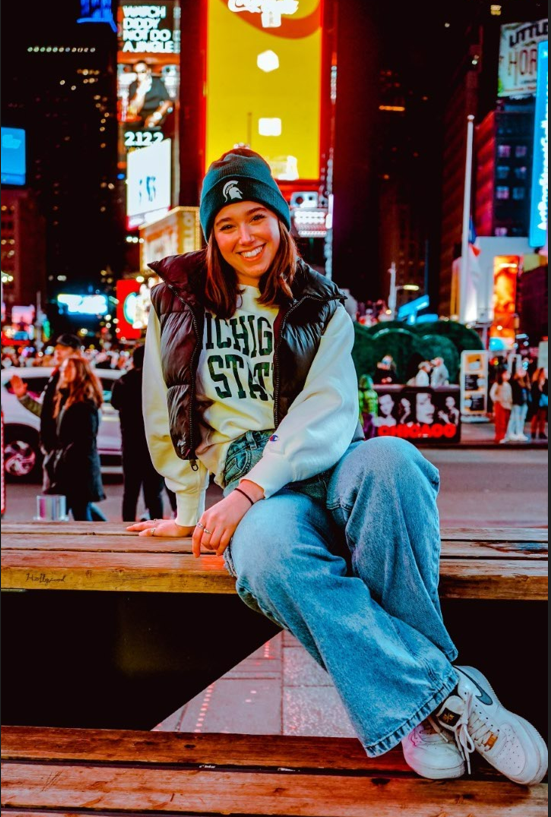 Make what you already have in your closet last: read and follow the care tags so your pieces last as long as possible, and be open to mending/upcycling. This will allow you to reinvent your clothing if you get sick of it, and get more use out of your pieces.
Buy less. It can be difficult to break the cycle if you are used to buying new clothes every season, but the first step is learning to slow down.
If buying something new, invest in pieces with higher quality which won't fall apart after a few washes, and focus on choosing something that will match with many of the clothes already in your wardrobe. Thrifting or buying pre-loved items is also a great way to reduce potential clothing waste.
Become more conscious of your choices and the reputations of the brands you are buying from. Stop supporting companies that aren't environmentally-friendly and/or that mistreat their employees.
---
ADDITIONAL RESOURCES: